PAST: architecture as expressions of cultural identity
The initial settlement of immigrants from China and India saw each ethnic group living in separate enclaves where they assert their own cultural identity through architecture 1.
The indigenous Malays lived near agricultural areas in their wooden Rumah Panggung (literally meaning "Stage House") with tropically-suited vernacular roofs and stilted elevated platform 2.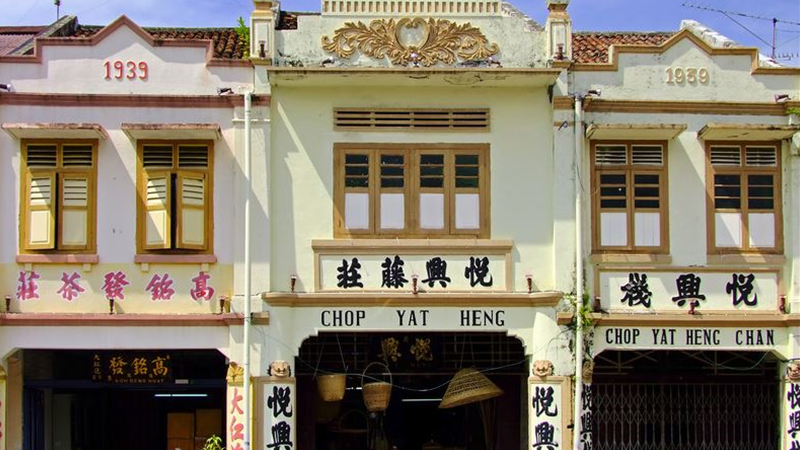 Chinese populated the town center for commerce, where their architecture was seen in Taoist temples and Baba-Nonya shop houses built with interior courtyards and exquisitely colorful tiles 3.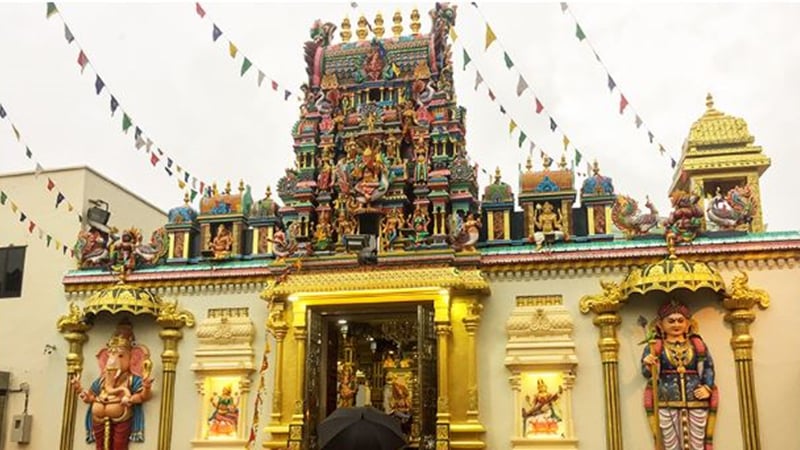 The Indians lived close to the rubber plantations, and their culture was seen most prominently in Indian temples with bold colors, elaborate decorative details and rich narrative of the Hindu stories 4.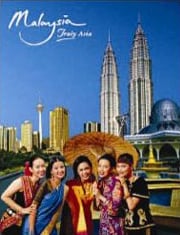 PRESENT: architecture as expressions of national pride
Since independence, Malaysia has built a new narrative for itself – as one united multi-racial people celebrating the richness and diversity of its culture.
In the 90s, the concept of "Bangsa Malaysia" (literally means Malaysian citizen, regardless of races) was introduced 5, and a global Malaysian tourism campaign - "Malaysia, Truly Asia" – was launched 6.
Old buildings are preserved to retain Malaysia's cultural heritage and integrity, and hold on to a sense of history and nostalgia.
How consumers are changing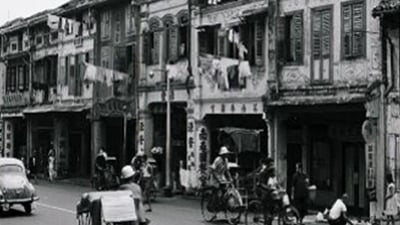 In the past
Assertion of cultural identity
Via ethnically-inspired constructions
Of three separate different ethnic groups
Used by mostly members of own ethnic community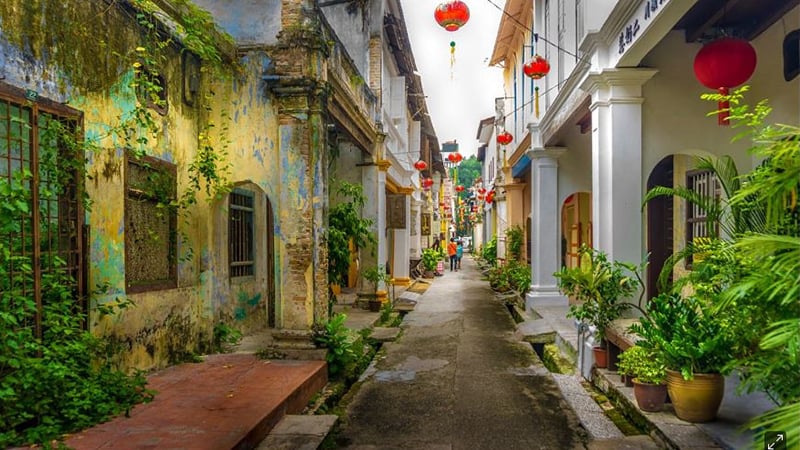 Today
Preservation of multi-cultural roots
Via careful maintenance and appropriate repurposing
As one multi-cultural people, Bangsa Malaysia
Used and shared by everyone regardless of race and origin
Straddling between the past and the present, heritage spaces are getting a new lease of life to stay relevant.
With ongoing urbanization, city spaces across Malaysia are rapidly shrinking and becoming rare expensive commodities. Old buildings often have to make way for new ones like malls, offices, schools, etc. to meet modern needs.
Yet in the face of change, many Malaysians also wish to preserve their cultural heritage. As a keeper of cultural identity in the past and a marker of national pride today, heritage spaces are high on the agenda for cultural preservation,
Balancing between its cultural role and current commercial needs, old buildings are being adapted, getting a new lease of life.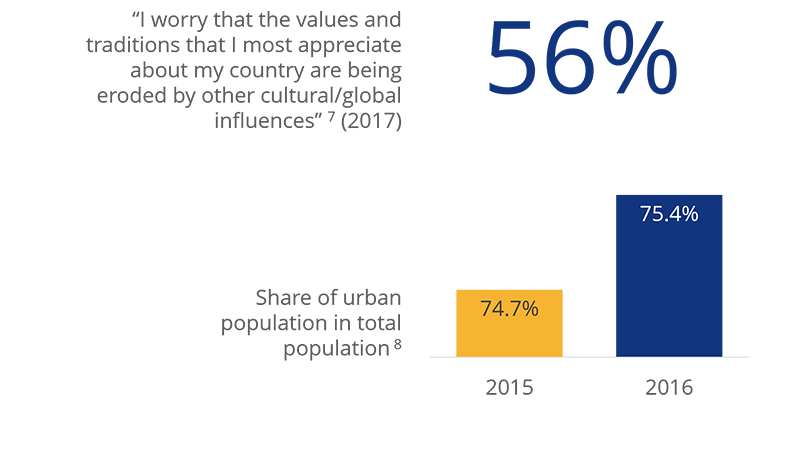 The 3Cs of adapted heritage spaces: Culture, Commerce, Community
Older buildings are rejuvenated through purposeful adaptations. Interiors and exteriors are carefully refurbished, preserving the original architectural and cultural integrity.
Yet whilst the form remains, functions are evolving. Heritage buildings retain their old cultural charms but now function as spaces of commerce and community building. The artful blend of the old and the new offer new and richer experiences that Malaysian consumers increasingly seek.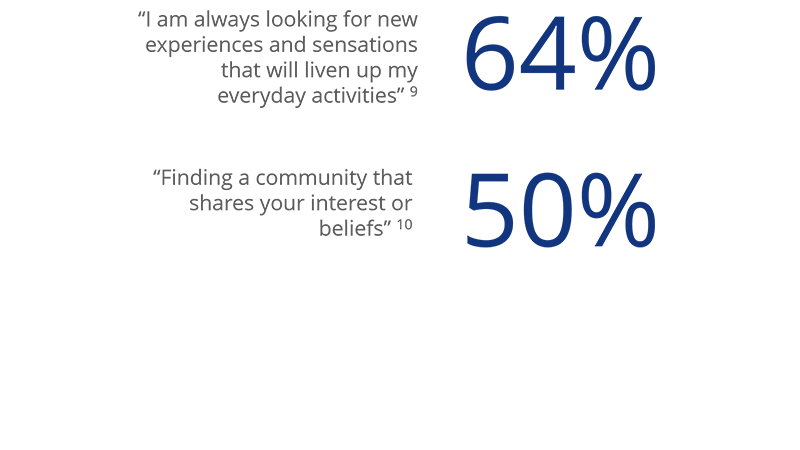 RUANG
RUANG is a space in an old Art Deco building that has been adapted into a modern day communal space with the flexibility to be transformed for multiple purposes, including workshops, performances, exhibitions, seminars, intimate events and rehearsals 11.
Local residents and regular visitors to the space continue to shape the design of the space, making it more usable for modern day needs 12.
Since opening, it has received interest from embassies, non-governmental organizations and commercial entities from the world of wellness, film, theater and architecture 13. It has breathed new life to the neighborhood of Jalan Hang Kasturi, and make preservation of old buildings viable in a commercial way.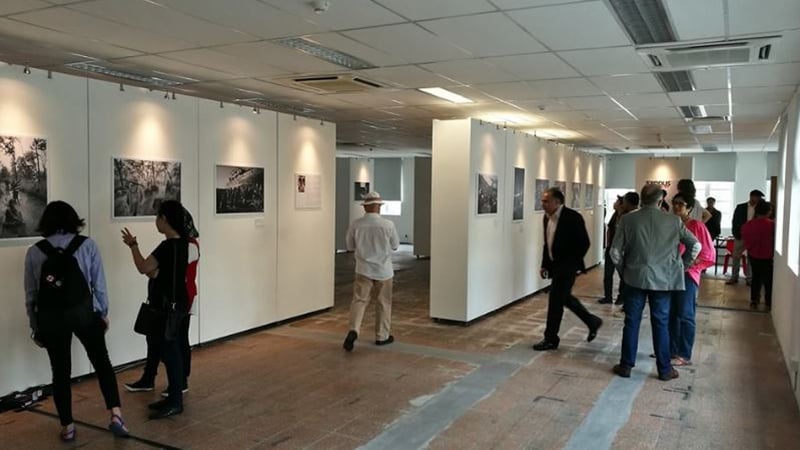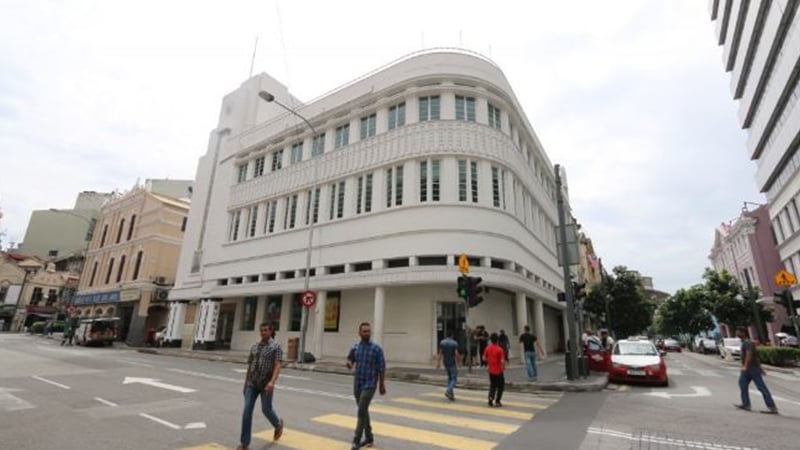 Zhongshan Building
Zhongshan Building is a row of three 4-storey shop houses from 1950s re-invented as a communal arts hub and incubator, where like-minded creatives from eclectic background test ideas, do their business and run creative events 14.
The buildings were inherited by Liza Ho from her mother in law. In the olden days, it was used to run a frozen food distribution business 15. The interior of the buildings was since renovated to eliminate inefficient spaces such as unused corridors and corners to make it usable for modern day purpose and context 16.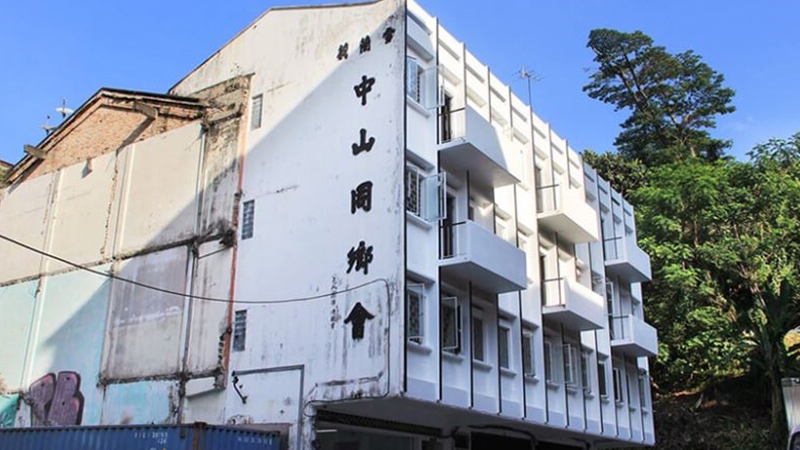 Micro Homes at WUF9 Village
Think City and Urbanice Malaysia have come together transforming Medan Pasar (Market Square) in Kuala Lumpur into WUF9 (9th World Urban Forum) Village, an urban experimental space with ideas and innovations of better urban living 17.
In WUF9 Village, Think City presents a micro home concept and prototype of a size of two car parking spaces that will become the future of an urban village 18. The prototype will be applied to selected old buildings in the city center in collaboration with the city council – as part of an urban regeneration program 19.
Shared communal spaces will be built – such as TV room, library, dining areas, park and rooftop garden – to realize the future of urban villages where communal spirit still lives on 20.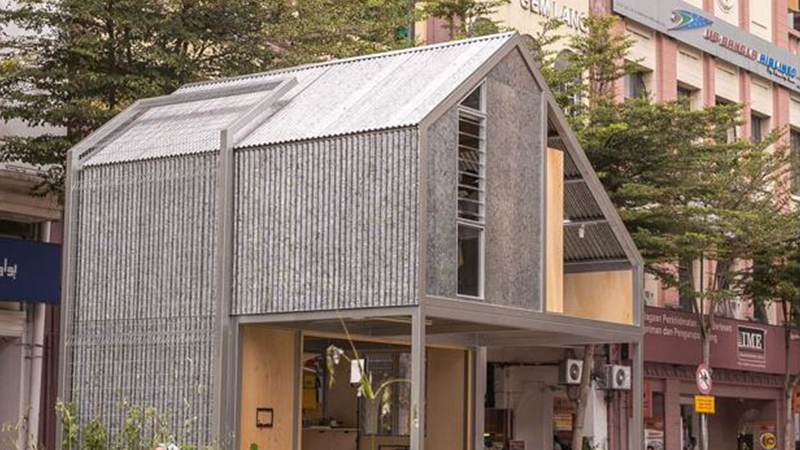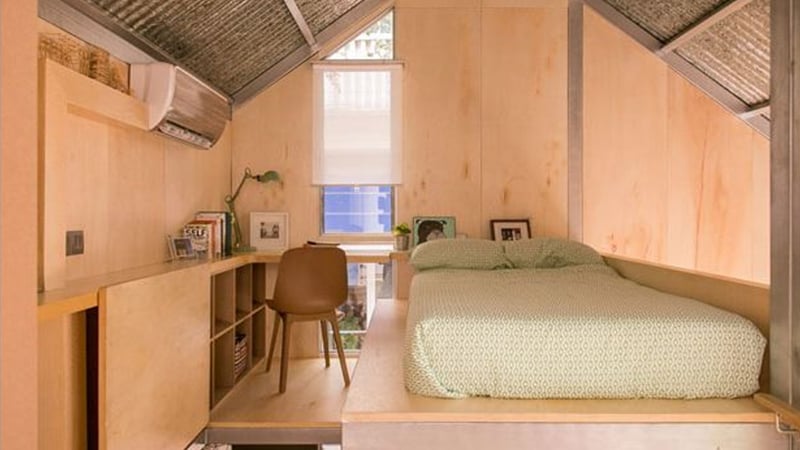 References
Culture of Malaysia, 2006,
http://www.everyculture.com/Ja-Ma/Malaysia.html
Homes, Kampongs and Kampong Life in Malaysia, 2015,
http://factsanddetails.com/southeast-asia/Malaysia/sub5_4b/entry-3651.html
Homes, Kampongs and Kampong Life in Malaysia, 2015,
http://factsanddetails.com/southeast-asia/Malaysia/sub5_4b/entry-3651.html
Homes, Kampongs and Kampong Life in Malaysia, 2015,
http://factsanddetails.com/southeast-asia/Malaysia/sub5_4b/entry-3651.html
The Malaysian State Under Mahathir, 2003,
https://books.google.com.sg/books/about/Personalized_Politics.html?id=RkWCNJCl0WAC
Malaysia Truly Asia Clinches The 2nd Best Long Term Marketing Branding, 2008,
https://www.tourism.gov.my/media/view/malaysia-truly-asia-clinches-the-2nd-best-long-term-marketing-branding
Kantar Consulting Global MONITOR, 2017
Malaysia: Urbanization from 2006 to 2018,
https://www.statista.com/statistics/455880/urbanization-in-malaysia/
Kantar Consulting Global MONITOR, 2017
Kantar Consulting Global MONITOR, 2017
Ruang by Think City (Kuala Lumpur), 2017,
https://thinkcity.com.my/urban-solutions/adaptive-re-use/ruang-by-think-city/
Ruang: Think City's New Multipurpose Community Space, 2017,
https://thinkcity.com.my/channel_post/ruang-think-citys-multipurpose-community-space-brings-life-to-the-city/
Ruang: Think City's New Multipurpose Community Space, 2017,
https://thinkcity.com.my/channel_post/ruang-think-citys-multipurpose-community-space-brings-life-to-the-city/
Where Lost Artists Gather, 2018,
http://www.theedgemarkets.com/article/where-lost-artists-gather
A Room of One's Own: How an Art Community Came to Life in Kampung Attap, 2017,
https://www.malaymail.com/s/1411575/a-room-of-ones-own-how-an-art-community-came-to-life-in-kampung-attap
Where Lost Artists Gather, 2018,
http://www.theedgemarkets.com/article/where-lost-artists-gather
WUF9 Village, 2018,
http://www.theedgemarkets.com/article/where-lost-artists-gather
Can You Imagine Living in a Home the Size of Two Carpark Lots?, 2018,
http://malaysiandigest.com/features/724519-can-you-imagine-living-in-a-home-the-size-of-two-carpark-lots.html
The Case for Communal Living, 2018,
https://thinkcity.com.my/channel_post/communal-living/
The Case for Communal Living, 2018,
https://thinkcity.com.my/channel_post/communal-living/
You may also be interested in